5 Music Genres That Work Well at Weddings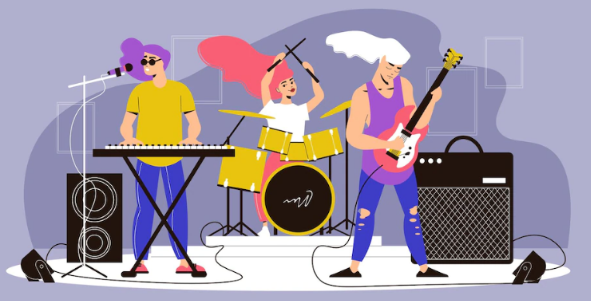 Weddings are a magical time. It is a time to celebrate love, joy, and happiness. It is also a time to show off your best self with your loved ones by having the perfect wedding. Music plays an essential part in every wedding. The right music can make the atmosphere more romantic, sentimental and happy.
But what kind of music should you play at your wedding? And how would you know which genre will work well for your event? This article will help you out with some of the most popular genres that are perfect for weddings!
Classic Rock
There are many reasons why classic rock music is a good choice for wedding receptions. It has a certain level of familiarity that people can relate to and it also has a lot of energy that people can feel.
Classic rock music is a great way to set the tone for the reception and create an ambiance that will really set the mood. It's also perfect for those who want to have an old-school feel without having to worry about playing newer songs or being too modern.
Pop
In the wedding industry, pop music is a staple. It's not just a wedding song, it's an experience.
A lot of people might think that pop music is cheesy and not romantic. However, this genre works well at weddings because it has a happy feel to it and makes people feel good.
Pop songs are also easy to dance and sing along to, which makes them popular among guests of all ages.
R&B
R&B music is a genre that is known for being romantic and sentimental. It has a similar sound to classical music, which makes it great for weddings.
Lavell Evans, the famous R&B singer, has been writing songs for weddings for over 15 years. He says that the genre works well because it's "romantic, sensual and soulful."
The genre has a wide range of sounds that can appeal to different types of people. It also has a lot of variety in terms of tempos and moods which makes it easy to cater to all different tastes.
Jazz
Jazz is the perfect music for weddings because it has a very romantic, soothing sound. It is also known to have a danceable beat that can get guests up and moving.
The jazz genre has been around since the early 1900s and has evolved over time. Jazz music is an American art form in which musicians improvise music using their own personal styles and skills which are based on their feelings, emotions, and experiences.
Jazz is a genre that is typically played during weddings. It has an upbeat and happy vibe to it which is just what the bride and groom need to celebrate their special day.
Classical Music
Classical music is a beautiful and timeless form of music that has been used for centuries to create a mood for weddings. It is a genre that can be enjoyed by all generations and it is an important part of the ceremony.
The main reason why classical music works well at weddings is that it is able to create an atmosphere of romance and love. It also helps to set the mood for the wedding ceremony, which can be a bit intense at times.
click here for more articals: