All About Boho: Why Women Love the Bohemian Look and How They Style It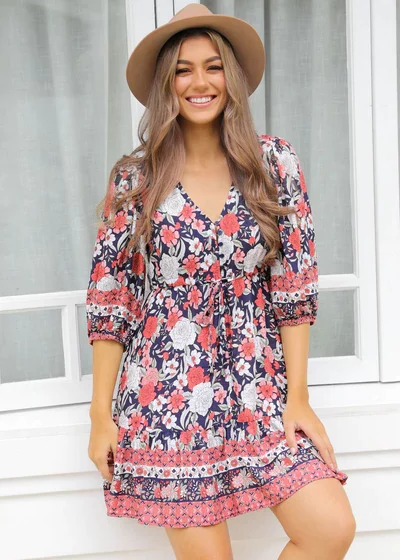 Generally, there is no right or wrong; as long as you feel confident and satisfied, you can creatively flaunt your personality. And the bohemian style is one way to express yourself in an artsy and earthy way.
What Makes Up Bohemian Style?
Upon hearing the word bohemian, the usual things that might immediately come into your mind are boho dresses, accessories like dangling earrings and a set of bangles, tassels and fringes, etc.
Well, all those things are true. But if you truly want to look like an authentic bohemian, here are some tips on how you can fashionably style your bohemian dresses and other boho outfits.
You Can Never Go Wrong With Flowy Maxi Dresses
You'll certainly give off great boho vibes if you're wearing a flowy dress made with high-quality and silky fabric. Chiffon and linen are also other elegant fabric choices to wear.
So, choose a dress that falls naturally. For example, you can opt for a printed maxi dress with some ruffles on its hem. And what gives a better bohemian vibe than bell sleeves and off-shoulder necklines?
You'll notice that plain is not much of a forte of the bohemian look. So, mixing prints is a great way to express yourself more creatively. For example, you can mix and match floral prints with some geometric patterns.
Another great styling tip for the boho enthusiasts is to layer on some long cardigan or a textured vest over your boho dress. But be careful with layering because you might overdo it and look more disorganised than clean and elegant.
Don't Be Afraid to Wear Artsy Accessories
Wear large accessories made from beads or stones to complete the look. Hoop earrings and long pendants also go very well with boho dresses, and you can never go wrong with crocheted clothing!
As mentioned, a fun way to accessorise your whole outfit is to incorporate some fringes. For instance, you can use a fringe bag, earrings, or cardigan. But when it comes to fringes, less is more.
Why Do Women Love the Bohemian Style?
Aside from the gorgeous bohemian dresses to wear, women also love the boho style because it promotes sustainability, has unique designs and patterns, and is breathable and comfortable. Moreover, it is also flattering in any body type. So, anyone can enjoy bohemian fashion regardless of race, size, and ethnicity. And it is also effective in promoting equality and self-love.
You can also fully express your character in this fashion. Other people would highly think of you as a creative and high-spirited person once they see you in a bohemian look. This way, you would certainly feel much empowered knowing that you can freely show your true self to the world.
The bohemian style is also versatile, especially when it comes to dresses. You have a wide range of options when styling your bohemian dress. You also have the freedom to keep it understated or exaggerated. As long as you know how to fashionably play with prints, colours, and accents, you'll most certainly rock the bohemian look.
Perhaps now you're convinced to go to your nearest fashion store and shop for some bohemian dresses and accessories. And to wind up, the bohemian style is indeed a great way to unleash your creativity. Besides, many people often host bohemian-themed parties, because why not?
Read also: terry lee flenory