B Tech Admission Requirements 2022 – What you need to know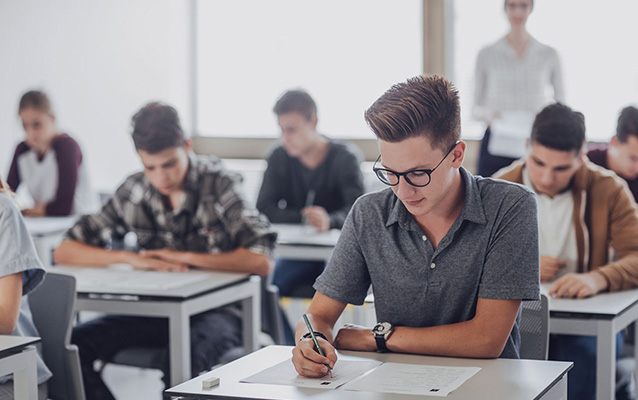 B.Tech or Bachelor of Technology is a four-year undergraduate degree programme that has been a strong platform for students keen to start their careers in the fast-growing technology industry. The well-designed B.Tech courses offer a plethora of branches with an array of traditional and new-age specialisations. Some popular B.Tech branches include B.tech civil engineering, B.Tech mechanical engineering, B.Tech aerospace engineering, B.Tech computer science and engineering, B.Tech chemical engineering, B.Tech electricals and electronics engineering, and many more.
Prospective students aspiring to pursue a B.Tech must fulfill the desired requirements that can lead to successful admission. B.Tech Admission requirements might not be the same for all engineering colleges, but some requirements are generic irrespective of a public or private engineering school. But learning about some of the B.Tech admission requirements of 2022 can allow you to prepare well before starting the process since admission to a B.Tech course as it is not a cakewalk. So, keep reading this article to learn about the B.Tech admission requirements in 2022.
Engineering colleges often determine the eligibility of candidates as per factors such as aim/aspiration. The B.Tech 2022 admission requirements are:
The candidate must hold a minimum of 50% marks in higher and senior secondary school.
They must have an aggregate of 50% in PCM(Physics, Chemistry, and Mathematics) in class 12.
Prospective candidates must also appear for the engineering entrance examination at the national, state, or university levels.
A good entrance examination score can increase your chances of getting admission. Many engineering colleges also require applicants to go through GD/PI(Group Discussion/Personal Interview) after making it to the cut-off list.
Since B.Tech is an undergraduate degree programme, students must only have the requirements mentioned earlier. These requirements are not very hard to achieve. However, scoring a good score and a considerable rank and score in the entrance exam can result in students landing their target engineering school with the discipline of their choice. Now that you know the B.Tech admission requirement in 2022, let's take an overview of the most sought-after and in-demand B.Tech course.
B.Tech Course: An Overview
B.Tech is a professional bachelor's degree programme divided into four-semester coursework focusing on engineering and technology. Industry experts carefully design the course's curriculum according to the current industry standards that build industry-aligned knowledge and skills. B.Tech programme focuses more on delivering practical training and thus takes a skill-oriented approach.
Read more articles at ifvod
B.Tech courses offer great career opportunities to graduates across a range of sectors. The prominent recruiter of B.Tech graduates is Google, Amazon, Flipkart, HCL, Wipro, TCS, Infosys, ITC, etc.
B.Tech is one of the most rewarding professional degrees that can lead to a fulfilling career across national and international platforms. Though B.Tech admission requirements are not fierce, the students are still required to qualify for the entrance examination they intend to take to get admission to an engineering college.
To learn more about the 2022 B.Tech admission requirement, log on to our website now!