Casual jewelry pieces that complement your Kurtis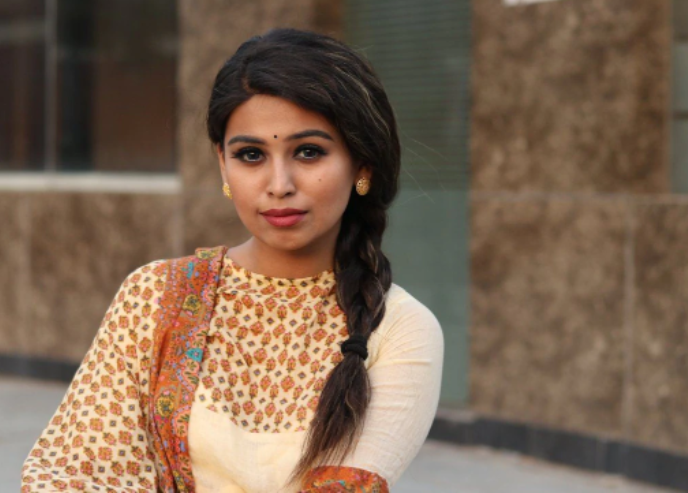 Do you want an ethnic flair but are afraid if it would seem too basic in this world of extraordinary? Don't worry, as we've compiled a list of the most lovely and wearable jewelry pairings that will completely transform your Kurti and Palazzo style for the better! Women of all ages, college students, working professionals, moms, sisters, and divas can wear them for special events, dates, and even at home when they want to feel truly grateful.
The fun aspect of jewelry accessorizing is that you can change it up depending on your mood. You'd be on your way to finding the most flattering styles for yourself and those that complement your fashion selections with a plethora of trends and designs of jewelry items. There are also some self-customizing fashion jewelry items on the market that might be investigated and some of them are as follows:
Get Lovely Jhumkas/Jhumkis
They're the most beautiful yet basic piece of jewelry, and they appear extravagant with Kurtis. In any shape, they are a fantastic accessory to wear with Kurtis. They may be golden or silver studded with various colored stones and pearls. They've been trendy for quite some time. Small Jhumkas are appropriate for formal situations, whereas large chunky Jhumkas are appropriate for parties or celebrations.
Pick Stud Earrings
Stud earrings are simple but elegant. They're the most classic earrings for wearing with Kurtis. Your white or off-white Kurtis will look wonderful with white American diamond studs. Colored meenakari studs, likewise, lend elegance to printed Kurtis. Stud earrings come in a variety of styles. Check them out and see whether they go with your Kurtis.
Make a Single-Lined Necklace a Part of Your Wardrobe
Long Kurtis with large necklines looks great with necklaces. With a high neckline Kurtis, a single-lined Polki choker is a nice choice. A single-colored Kurti can be enhanced with Multi-colored stones. Long dangling necklaces, such as corroded chains, can also be worn.
Colorful Bangles 
Match the current bangles with the latest ring designs for women with your stylish Kurti if you want to create a Bollywood look for a special occasion. You'll feel like a diva! With your Beautiful Bangles, you may spin and make some noise. If you prefer not to use bangles, you may complement your Kurti with gorgeous Kadas.
Invest in a large statement ring
A large statement ring might work for someone who isn't particularly fond of jewelry. It not only adds elegance to your hands, but it also complements your Kurtis well. It looks well with Kurtis with full sleeves or bell sleeves. A large white Kundan stone ring is a great accessory for dark-toned Kurtis. For this, you can shop gold rings online.
Earrings with Loops or Hoop
Hoop earrings are the perfect alternative if your Kurti has a high neck or a boat neck. Those broad loops complement your neck and contribute to the Kurti's attractiveness. Hoop earrings, even with short Kurtis and jeans on the bottom, provide the greatest indo-western feelings.
Trail-cut Kurti and ankle-length boots, with a Cuff Bracelet/Bangle and a basic Chain Palazzos
With the flowing form of Trail-cut Kurti and palazzo combo, a beautiful cuff bracelet and a delicate chain are fantastic and comfortable. Wearing bulky jewelry in the shape of a bracelet and a delicate chain makes perfect sense with the lightness of this garment. Here's a small secret! This overall appearance will make you appear camera-ready and extremely photogenic.
Fusion Shirt Kurti and Palazzo Pants with Tassel Jewellery 
Fusion Shirt Kurti and Palazzo Pants is the current take on making the ethnic aspect of Kurtis much more western yet keeping it simple and acceptable. The key to saving the wardrobe from becoming dull is to add some colorful tassel jewelry to the mix. Whether you're wearing tassel earrings, a necklace, or bangles, the ultimate result will be far better.
click here for more articles.