Knowing Vegas Best Vocational Schools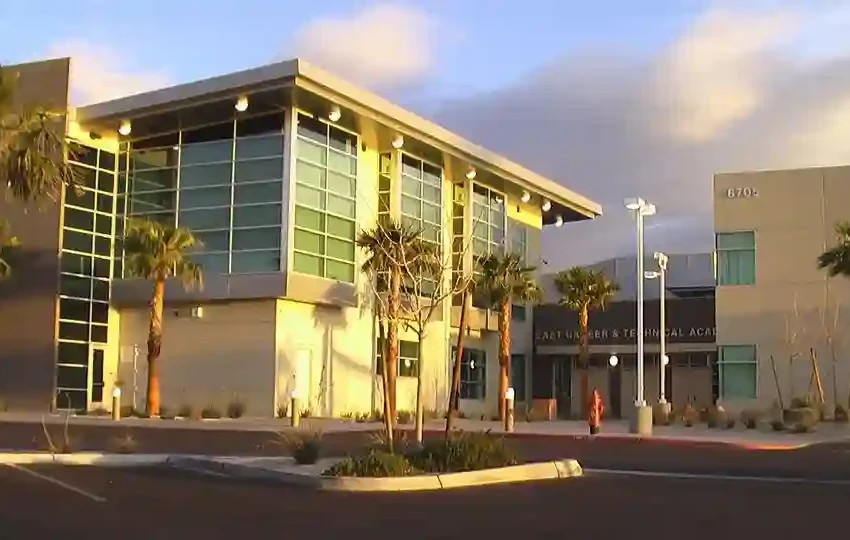 If you want to learn a trade, or have already been working for a while, it may be time to look into vocational schools in Las Vegas. There are several to choose from, so find one that best suits your needs.
Culinary Academy of Las Vegas
Culinary Academy of Las Vegas offers a range of training programs for entry-level workers and incumbent hospitality sector employees. Their classes are licensed by the Nevada Commission on Postsecondary Education. This allows students to gain practical training in real restaurants and simulated working environments.
The programs at the school are also supervised by instructors who work in the industry. Students learn basic skills and soft skills that are necessary to succeed in the workforce.
Some of the courses offered by the school include food management, pastry arts, and baking. Students also have the chance to take on internships to enhance their learning.
In order to enroll, applicants must submit an application and a valid driver's license. They must also be qualified union members and have a minimum of six months of relevant experience in a designated union classification.
Northwest Career & Technical Academy
A vocational school in Las Vegas, Northwest Career & Technical Academy offers a variety of career training programs. Students can complete courses online or on campus. In addition to hands-on training, students have the opportunity to take Advanced Placement (r) exams.
Northwest Career & Technical Academy is a magnet high school in the Clark County School District. The school has an enrollment of 1,723 undergraduate students. Applicants need to meet certain qualifications before enrolling. Some require a High School Diploma, GED or a state-authorized examination certificate.
Students attend class in a well-equipped facility, allowing for a small student-teacher ratio. Classes are conducted by instructors who are leaders in their field. This enables students to learn the practical skills needed to succeed in the workforce.
Cosmetology Institute of Las Vegas
The Cosmetology Institute of Las Vegas has become one of the most popular educational institutes in Nevada. It provides quality and innovative training programs.
Students who enroll in the cosmetology program will learn the technical skills of hair styling, skin care, and makeup. They also learn how to perform services such as manicures and pedicures.
In addition, students will learn how to interact with clients and promote their work. Graduates will have the knowledge to operate a salon.
Students can choose from short-term programs in various cut and color styles, or they can enroll in the Salon Intensive or Comprehensive Diploma. All of these programs are offered at a reasonable cost.
Advanced Training Institute
If you are looking to pursue a career in the trade sector, you should look into enrolling in a vocational school in Las Vegas. They are a great way to get a solid education and start your career quickly.
The best vocational schools in Vegas usually offer hands-on, intensive learning opportunities. Generally, they take about two years to complete. You can learn a variety of different careers at these institutions. Some of the most common majors are HVAC and Refrigeration Engineering Technician, Electrician, and Automotive Mechanics.
When looking at the different trade schools in Las Vegas, you should also consider the number of practical skills the school offers. This is important for job placement.
Carrington College
Carrington College in Las Vegas, Nevada, offers a number of vocational programs. It is a private, not-for-profit institution. The Las Vegas campus is geared towards students who are interested in the criminal justice and medical industries. There are six career courses available in the school's two-year certificate and associate's programs.
Students can also take advantage of Carrington College's online learning options. This is great for busy schedules. For example, Carrington's Respiratory Therapist Education program can be completed in 23 months.
However, the best thing about Carrington College is its educational and financial assistance programs. You can get help from an academic counseling service, a placement services department, and a financial advisor on campus. They are all dedicated to finding you a job after graduation.
Professional Institute of Technology
When it comes to finding the right trade school, Las Vegas has several great options. They can provide you with the skills you need to jumpstart your new career. A trade school can help you prove your skills to employers and explore new employment opportunities.
The Professional Institute of Technology has a large variety of programs. In addition to traditional classes, they also offer many online courses. Those who are unemployed can attend classes for free.
The Asher College – Las Vegas Campus was established in 2010. It offers a wide range of classes. Students can choose from business, IT, and health information specialist programs.