Staying in Leicester Student Accommodation | Things to do with lockdown easing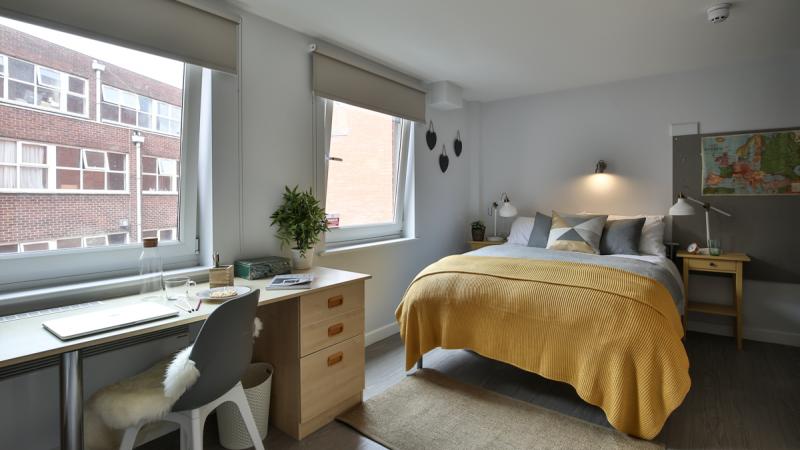 If you have moved into Leicester student accommodation, you'll be excited to hear that lockdown is being slowly lifted. Now you can enjoy retail shopping; visit pubs, cafes and restaurants; go to leisure centres and travel freely in the UK. It's fantastic news and means it is time to get out of your Leicester student accommodation to explore and have some fun ventures. Leicester is a city where there is always something fun on offer. Unsure on what to do? Don't worry, we've put together some ideas so you can make the most of your time in Leicester.
Time to go for a re-freshing pint
When you've had a long day, there's something that can always help you relax and take a break… a nice pint, or cocktail! Since April 12th, all bars have reopened if they have a garden area so you can safely enjoy a few drinks in the sun. It's the perfect trip to do during your day of studying either by yourself or with your flat mates.
Check out a few bars we recommend visiting which will be open for you right now:
The Marquis Wellington – London Road
The Belmont Hotel – De Montfort Street
Lane 7 – Great Central Street
RonnieRoos – Millstone Lane
Turtle Bay – Highcross
Shop till you drop
Shopping when in Leicester is a must! There are so many different places you can visit to find some amazing products. So why not pop out with a friend and find some amazing deals.
Highcross is a great place to start with for shopping trips. This shopping centre is in the heart of Leicester so has a vibrant and fun feel. If you do visit here then don't forget to check out their latest student discount offers so you can save on clothes, food, gadgets and much more…
Get yourself a new look
After being in lockdown for so long, it's fair to say a haircut is well overdue. Why not go for a different style, now is the best time to try something new.
Some of the many popular hairdressers in Leicester include:
Rush Hair
Barrie Stephen
Redmill Hair
KH Hair
Aesthetics Hair & Beauty Salon
Feeling overwhelmed?
It is very exciting to hear the news that things are reopening, but at the same time it can be overwhelming. Whilst you stay with us in Leicester student accommodation, it's important for you to know there is a team onsite that you can chat to. We are not experts, but the Student Beehive team can offer support and a friendly face when you need it most.
Whether you're at Regent Road, Renaissance House or Salisbury Road, you will be given guidance and help during this tough time. You are never alone and always have someone you can go to if you ever feel worried or stressed.
If you live in the Leicester student accommodation we offer then you'll have everything under one roof so you can take each day one step at a time. Want to go to the gym again? Each site has a free onsite gym area so you can do just that without having to be in unfamiliar surroundings.
If you're wanting to watch a movie with friends then you can also do that by walking a few steps from your room to the common room. A space that provides a relaxing area, with fun games so everyone can have a break and escape from a long day of studying.