What Are The Types Of Effective Internal Communication Tools That We Can Use?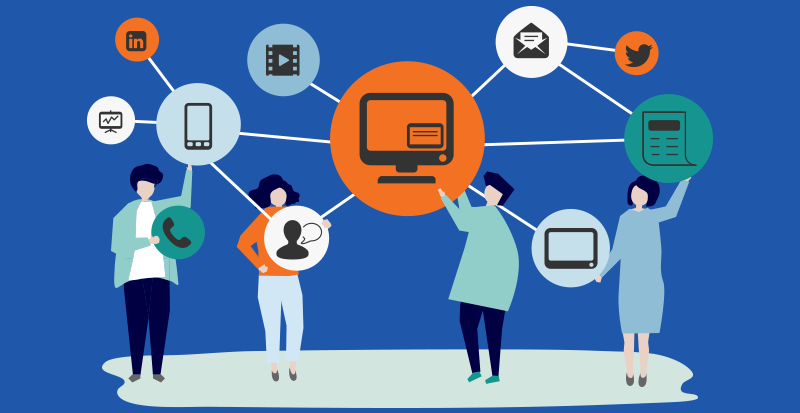 Yes, yes, there are different types of tools for internal communications in the market. You can not only get to know about them, but you can get to use them without any hassle too. But to be able to use the best one, it is crucial to get the internal communication tool too.
But how do you suppose to get the best one of all? To be able to get the best one, it is essential that you get all information about it too. So that is the reason we have got some main types of internal communication tools!
Intranet and forums!
Intranet is a private network that is connected with the help of web. It is like having a channel that works for the employees in a centralized manner. This way, they can gather, access and share the information that they want to give each other. The main motive for people to use this is to be able to connect and gather what is happening in the company.
Digital signage
This is a type of internal communication tool that not everyone knows about. So what happens here is, you don't have to keep waiting for the information to be updated or get them in written. It is like having a billboard in the office space that displays the information that needs to be given. Doesn't that sound amazing? It sure does and that is why this is a great method and unfortunately a lesser-known one.
Instant messaging tools
We know that we can set the status and everyone would know about the message. But what do we do with that? Can we send a single message to everyone that we mean to send to one or two people? No this is not something that we can do or should do. No, no, we didn't forget about the emails and that we can send them to individual people, but we also know that, that email is going to stay there untouched. This happens a lot of time and that is why we need the internal communication tool which is instant messaging tools for this kind of thing.
Employee social networks
We are aware of the social network websites very well. But what if you had a social network just for your company and its information? It will surely be easy to take care of the information that we will get and there are so many benefits in it too. The higher authorities can announce the information on that and they won't have to send that to everyone in personal and safe time. So if they want to keep it secure, they can pin the post too. So this way, it can be easy to ensure that no one is forgetting to check the post or to get the info.
Ultimately and lastly, it depends on you to choose which one works the best for you. There are even more of these types of internal communication tools. But these are the ones that can turn out to be the best ones!