What Every Small Company Ought to Know About Coming up With a Good Logo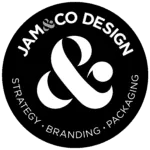 Your logo tells the story of your business and communicates your value proposition. Because of this, your logo or Brand design can make or break your business. When someone makes a purchasing decision, your logo will be the first thing they will see and judge.
Although your business may have a fantastic team, grand goals, and a terrific product or service, you will never achieve the success you desire if no one knows your company.
Because of this, an excellent logo is so critical. It functions as your salesperson, marketer, and brand ambassador. It is the essence of your business making logo design so crucial.
Have your own process when designing the logo
You must understand the entire Brand design process and not simply outsource this work to a graphic designer. If you decide to hire a professional, you will know what to expect. Having familiarity with the basics of logo design will help you develop the best logo regardless of whether you design it yourself or not.
Therefore, you must establish your design process either with yourself or with a team or a graphic designer. This improves the communication process and streamlines everything.
It is suggested that you begin with a design brief. Conduct a survey with a client or group of clients to take notes. From there, please do your research on your industry, its history, and the competition. Afterwards, using your notes in your research, analyze logo designs that have been successful with other companies and situations.
After all the pre-work is completed, make sketches of prototype designs. Revise them and continue sketching until you have come up with a good idea of what your final logo will look like. From there, you must use a logo design service to refine and put the finishing touches to your idea.
Learn from the big brands
There is a secret to why some organizations expand to the point where they become a big worldwide brand. In contrast, other companies never get off the ground. Therefore, when deciding on your logo design, you must take some ideas from established companies.
Nike is an excellent example of this. It has built a brand around its logo and made its branding recognizable the world over.
Ask the question, what is a terrific logo? Your answer to this question will help you understand what makes a good logo and what doesn't. Then when it is time to come up with your branding, you will know what elements to incorporate and avoid. Don't break from the mold and learn from the biggest brands on the market.
Steer clear of clichés
Avoiding clichés is much easier said than done. But if you look at current company logos, many of them are clichés, or even worse, apparent contradictions. For example, a lightbulb signifies ideas, and a lightning bolt is about innovation. All of these images, although they are fantastic, are overused.
Instead, try to get creative with your design. Understand the message you're trying to convey, such as your company's values and what makes you distinct from the competition. When you hone in on your statement, think about how you can say it uniquely. How can you design your logo so that your customers get it and, at the same time, make yourself different from the crowd?
Remember that there are numerous ways to design your logo so that it is understandable.